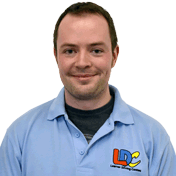 About me
Hi, I'm Edward and I'm a fully qualified Government Approved Driving Instructor (ADI). I became a driving instructor because I wanted a job that was both enjoyable and rewarding.
Although there are many good, independent driving instructors in my local area, I decided to work with LDC because nobody can match their track record. 2 generations of my family currently work with LDC! (Richard Smith)
Although I may not offer the lowest price lessons in the area, learning to drive using the LD system is likely to cost you far less than traditional driving lessons, as fewer lessons are required.
I aim to make each lesson as productive as possible, and the LD system helps me to offer high-quality lessons at a price that represents good value for money. Additionally, lessons will always be conducted in a calm, friendly and relaxed manner.
Although the LDC training system has been carefully planned and is extremely thorough, it is also flexible enough to allow you to learn at your own pace. Following the LD system with me will provide you with the best chance of achieving first-time success.
Just as important is passing your test however, is ensuring that you are properly equipped with the necessary skills for a lifetime of safe driving.
I was fortunate to be trained by LDC in the latest adult coaching and training techniques so you can be assured that the training I give will be of the highest standard.
If you are uncertain about which course would suit you best, I would be happy to conduct a no-obligation assessment lesson or a home visit to help you decide which option is right for you. If I am not available when you call, I am likely driving or delivering a lesson. Please leave me a message that includes your name/contact details, and I will contact you as soon as I can.
If you have any other queries, please do not hesitate to "Contact me"
Thanks for visiting my website,
Edward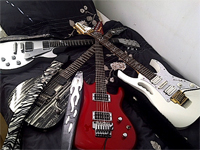 A little more about me
For as long as I can remember, I have enjoyed books. (From pieces of classic literature, to cereal boxes; I can usually be found reading whatever is to hand.)
I first started playing guitar when I was about 12 years old. Initially I took classical guitar lessons but later, when I discovered rock music, I began to teach myself.
When I was younger, I met Steve Vai – it really motivated me to keep practicing and I still have the autograph that he gave me. (The last song that I learned to play was 'Colorado Bulldog' by Mr Big.)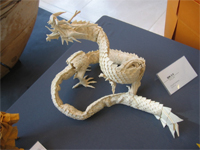 I also like Origami. As soon as I read Robert Lang's book 'Origami: Mathematical Methods for an Ancient Art', I knew that I had found a new hobby! (R. Lang, S. Kamiya and Hideo Komatsu all inspire me!)
'Ryu-jin' – as designed and folded by Satoshi Kamiya.
Finally, I enjoy a moderate amount of exercise. (Jordan Jovtchev has always been a source of inspiration - I am still humbled on a daily basis by my gymnastic rings!
That is all there is to say about my hobbies really. In conclusion, here are some personal facts about me...
I would be perfectly content if Sushi was the only type of food on the planet.
I started to teach myself Japanese a few years back, but managed to get completely side-tracked. (That said, as a result of doing some charity work, I can speak a little bit of Albanian.)
If I didn't have neighbours on either side of my house, I would love nothing more than to keep bees (they are fascinating wee creatures!), and to set up a blacksmith's forge in my garden.
Recently, I have been spending most of my spare time watching 'Castle'.