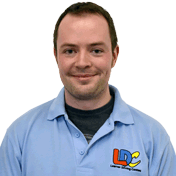 About me
Hi, I'm Edward and I'm a fully qualified Government Approved Driving Instructor (ADI). I became a driving instructor because I wanted a job that was both enjoyable and rewarding.
Although there are many good, independent driving instructors in my local area, I decided to work with LDC because nobody can match their track record. 2 generations of my family currently work with LDC! (Richard Smith)
Although I may not offer the lowest price lessons in the area, learning to drive using the LD system is likely to cost you far less than traditional driving lessons, as fewer lessons are required.
I aim to make each lesson as productive as possible, and the LD system helps me to offer high-quality lessons at a price that represents good value for money. Additionally, lessons will always be conducted in a calm, friendly and relaxed manner.
Although the LDC training system has been carefully planned and is extremely thorough, it is also flexible enough to allow you to learn at your own pace. Following the LD system with me will provide you with the best chance of achieving first-time success.
Just as important is passing your test however, is ensuring that you are properly equipped with the necessary skills for a lifetime of safe driving.
I was fortunate to be trained by LDC in the latest adult coaching and training techniques so you can be assured that the training I give will be of the highest standard.
If you are uncertain about which course would suit you best, I would be happy to conduct a no-obligation assessment lesson or a home visit to help you decide which option is right for you. If I am not available when you call, I am likely driving or delivering a lesson. Please leave me a message that includes your name/contact details, and I will contact you as soon as I can.
If you have any other queries, please do not hesitate to "Contact me"
Thanks for visiting my website,
Edward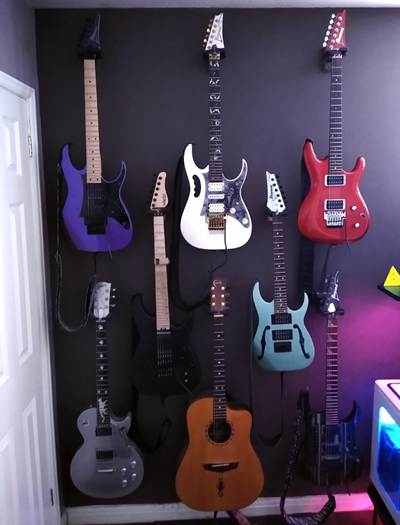 A little more about me
I first started playing the guitar when I was about 12 years old. Initially, I took classical guitar lessons but later on, I discovered rock music and began to teach myself.
I still really enjoy listening to, playing and transcribing instrumental guitar music. I have been practising some songs by Andy James, Jason Richardson and Jason Becker recently. The last piece I learned was Ron Thal's version of Frédéric Chopin's Fantaisie-Impromptu.
I also like speedcubing, wood carving/whittling and locksport (I have been working my way up through the belt rankings on r/lockpicking during the lockdown). I also love chess (although I am so bad at it!).
If it is outside of working hours, there is an incredibly high chance that I am watching Bob Ross as you are reading this!